About Us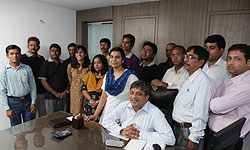 We are one of the most reputed industrial families of Eastern India, established more than 75 years ago. The family is presently in real estate and has promoted several landmark real estate properties in Kolkata. The promoters of Spring Valley had diversified into supply chain management and are now specializing in the management of the refrigerated supply chain.
Our management has over 10 years experience in retailing and distribution. We have developed a strong relationship with our suppliers and pride ourselves in working with leading manufacturers, renowned for their quality control and reliability.
Edible Range of Products
We have listened to and learned from our clients - be it kirana (mom 'n pop) outlets or super markets or any HORECA (HOtel REstraunts and CAterers). We take pride in understanding our customers' needs. We hold promotions for creating brand awareness give schemes for our retailers and end customers.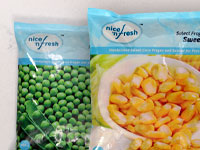 It is our endeavor to create a complete supply chain right from the farms to the end user. This not only eliminates wastage but also ensures that the produce reaches its ultimate destination without losing its nutrition value.
Spring Valley is one of the few companies with unmatched and unblemished service record. We have conceptualized and started a new service for institutions with a large staff strength and wanting to serve freshly cooked meals to the staff. For such organizations we have an A to Z concept, wherein we daily supply the entire stores required for the day – from fresh vegetables to spices. Our preferred customers save in terms of manpower, pilferages, efficiencies of scales etc. Stocks are always fresh and quality of fare served is unmatched.
Flooring, Wall Décor and Seating Systems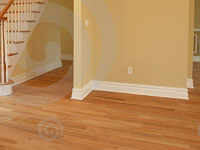 We have been distibutors of EGO for 4 years now are the all India distributors of Wurze. Our designers work directly with our manufacturers to create unique products for our clients needs. The designs we offer are created to outlast trends and are tried and tested for quality and style. By importing directly we offer to our clients the best possible value, selection, and availability.
Not only do we satisfy the demand for new designs and stipulate contracts through parties, but we reach out to trade business and private individuals who wish to purchase such products. We aim to build long term relationships with customers by improving efficiency of distribution process by providing most innovative and cost effective logistic solution of consistent quality and high standard.
Real Estate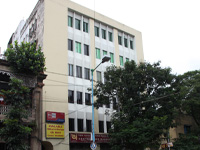 We have about 25,000 sft of prime commercial office space on lease in Central Kolkata with all modern amenities with corporate like Punjab National Bank, New India Assurance, Reliance as our occupiers.